Residential Window Painting
Leave the Sills & Trim to Our Professional Team
The windows of your home do more than provide you with a view of the outdoors – they are an essential element of the look and feel of your house. If you have a painting project in the works, chances are you'll need the windows painted as well. The team at Painter Bros has experience painting every area of the home, windows included, and can make your next painting project an easy and stress-free experience.
Our painters adhere to a strict painting process to ensure the most seamless results. We have experience painting windowsills and trim and can also handle interior and exterior vinyl window painting. We'll take our time to make sure we know exactly what you want, and if you have any questions or need any guidance, we'll be happy to help.
Dedicated to Exceeding Your Expectations
At Painter Bros, your complete satisfaction is our number one priority. Our team takes the time to fully understand your needs and the project at hand so that we can provide the best services. Painting isn't a quick and easy job. It takes time, focus, and an understanding of the various paints and finishes as well as the surfaces they are being applied to.
Windows are an important element of your interior design, and with the right shade and finish, can compliment the rest of your room and bring an entire concept to life. Yet they are just one of many elements you must consider. Painter Bros also offers the following services:
Exterior painting
Cabinet painting
Door painting
Garage door painting
If you're ready to bring your idea to life, our painting team is the one to help you do just that.
"Lucas in Houston was very knowledgeable and answered all of my questions and then some! I feel very comfortable working with Painter Bros."

- Ben Jones

"The team over at Painter Bros was really great to work with! The quality of work was outstanding. They were very efficient with their time and got in and out quickly while doing a great job. Would highly recommend!"

- Lehi Kafri
Choose the Best. Choose the Bros.
Picking local window painters is a crucial decision to make, as your choice can affect the appeal of your home and the value of your property. Hiring inexperienced painters will likely result in added stress and expenses. For all your painting needs, hire our window painters. We have the knowledge and the experience you're needing in a painting company. We strive to be the standard of innovation and excellence in the industry by offering high-quality window painting services.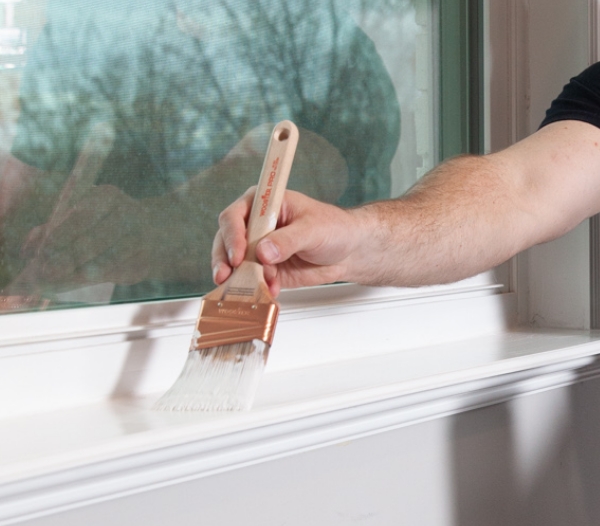 1

2

3

Protect Your Furniture & Non-Paint Areas

4

5