Commercial Exterior Painting
Ensure Your Customers' First Impression Is a Great One
There are quite a few benefits to painting your business's exterior. Whether you own or manage a small retail store, a large apartment complex, or an expansive office building, a fresh coat of paint can not only communicate to your customers and employees that you care about your business, but it can also increase the value of your property and protect if from elements that can shorten its lifespan, like grime, mold, humidity, and more. At Painter Bros, we know how to handle commercial painting projects of all kinds and can customize our exterior painting services to fit the needs of your property.
Our commercial exterior painting company is backed by a national brand with extensive industry experience, including with commercial properties of all sizes and industries. We know how to get the job done right while remaining on time and on budget.
New Construction Painting Services
The best approach to safeguard a new structure from wear and tear, heavy traffic, and bad weather is to paint it. Painting will increase the value of your investment by protecting it all year in any condition. Plus, painting makes it easier for potential buyers to imagine themselves living in the space as if it were already their own.
Repainting Services
Over time, paint can fade, chip, or crack, and this can detract from the look of your business. A new coat of paint can freshen up its appearance, and this boost in appearance will almost certainly result in an increase in the number of consumers.
"Lucas in Houston was very knowledgeable and answered all of my questions and then some! I feel very comfortable working with Painter Bros."

- Ben Jones

"The team over at Painter Bros was really great to work with! The quality of work was outstanding. They were very efficient with their time and got in and out quickly while doing a great job. Would highly recommend!"

- Lehi Kafri
Today's Biggest
Brands
Companies Large & Small Turn to Painter Bros for Their
Painting Projects and Additional Services
SOME OF OUR
Frequently Asked Questions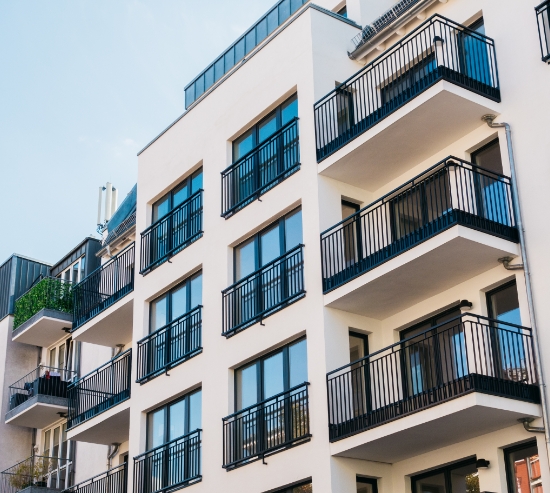 The Importance of Painting the Exterior of Your Business
There are several reasons why you should consider having the exterior of your business painted if you haven't recently done so. A fresh coat of paint can help prevent termites, mold, and mildew, eliminating the need to hire removal companies in the future, and routine painting maintenance can help deter new pests. Weatherproofing your property will better protect your business against storms and other natural disasters that can cause quite a bit of damage.
Yet the primary reason why exterior painting is important for business is the curb appeal factor. The outside of your business is often the first thing a customer sees, and it's important to always put your best foot forward and give a great initial impression. If your paint is worn, pealing, or tired-looking, it may reflect poorly on your business.
Painter Bros offers the following services:
Roof coatings – Essential for weatherproofing, they can help your business remain protected against the elements.
Structural steel painting – For customers with industrial complexes, we'll use long-lasting paints that give structural steal a beautiful finish.
Floor coatings – Protect your floors and keep them looking their best with epoxy furniture protection or acrylic lacquer.
Window trim painting – Well-painted trim around your windows can really make the entire area pop and help liven up your space.
Fence painting – Make sure every area of your property is covered. Fences offer a great opportunity to use contrasting colors.
Awning painting – An awning with an accent color will really make your business pop.
Siding painting – Whether your building is brick, vinyl, wood, or another material, we can paint every side of your building and boost your curb appeal.
Door painting – We have a fast, simple method to painting commercial doors and can choose a color that will make your property pop!
Deck staining and patio painting – Staining or painting your deck or patio not only transforms the entire look of your space, but they will also help extend the life of the surfaces.