Residential Remodeling & Renovations
We Can Help You Create Your Dream Home
Achieving your ideal home is within your reach. Painter Bros is here to help you turn your dream into a reality. We offer residential remodeling services and can help you transform your home in a variety of ways. Whether it's to raise your home's value or give it a fresh new look, there are plenty of remodeling projects that you can choose from, and our team has the training and experience to help.
Home remodeling demands flexibility and planning. The process will be smoother if you plan correctly and are open to adjusting your build time. This is because the supply of your required materials and the availability of your contractor are both essential in determining when's the best time for home remodeling. We recommend reaching out to Painter Bros in the early stages of your planning process to ensure our availability and so that we can help you best tackle the project at hand.
What Are Your Options?
Whichever remodeling project you need, Painter Bros promises that the result will be something you'll be proud of. Our team offers the following remodeling services:
As a rule of thumb, the best time for home remodeling is usually during the summer months. Finishing projects on time is easier because of long, sunny days. Nevertheless, there are also cases where some remodeling projects can be done efficiently at other times of the year.
*Not all locations provide residential remodeling services.
"Lucas in Houston was very knowledgeable and answered all of my questions and then some! I feel very comfortable working with Painter Bros."

- Ben Jones

"The team over at Painter Bros was really great to work with! The quality of work was outstanding. They were very efficient with their time and got in and out quickly while doing a great job. Would highly recommend!"

- Lehi Kafri
1

2

3

Protect Your Furniture & Non-Paint Areas

4

5
SOME OF OUR
Frequently Asked Questions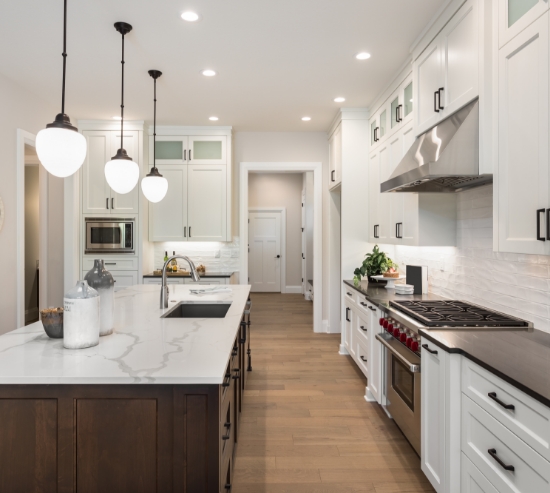 Consider Remodeling with Painter Bros
Plenty of homeowners make the mistake of taking on a home remodeling project without knowing what to expect. If not fully planned and mapped out, these projects might not go as planned and may not result in the best finished product.
To help you get started with the process, here are some things you need to consider:
Select design ideas – Before you begin your home remodeling project, it's best to have an idea of the design you want. You can do this by getting inspiration from home decorating magazines, websites, or social media (i.e., Instagram, Pinterest)
Define how you plan to utilize the space – Defining the purpose of the area being remodeled is vital for the project to be successful. This can easily be done by asking yourself what the space will be used for primarily.
Establish a budget – Once you've decided on the design and how the remodeled space will be used, you will set your budget. The things you need to consider include expenses for permits, construction materials, labor, as well as decorations, and other aesthetic elements.
Hire a contractor – The next step in the home remodeling process is to hire a residential remodeling contractor who will carry it out. Don't let the cost estimates alone determine who you should choose as a residential contractor. Also, keep in mind to consider their years of experience, licenses, insurance, and references.
The team at Painter Bros is a team you can trust. We have the experience and training you need and all of our jobs are warrantied and insured through our company. We take an innovative approach to remodeling and are happy to help you get creative and think outside the box with your next project.