Residential Interior Painting
We Can Handle Every Room in Your Home
Whether you're looking to spruce up your living room, refresh your kitchen, or give an entirely new look to your bedroom – or all of the above – the team at Painter Bros is ready to get to work. We offer interior painting services and can help you with projects of all sizes. Our team has assisted homeowners across the country and has the experience needed to deliver smooth, seamless results for every area of your home.
Our interior painters treat every project like our only project, so whether you are looking for something simple like a fresh coat of white paint in a small bathroom, or a whole-home makeover, you'll have our undivided attention. We take pride in our work and pay attention to the small details to ensure 100% satisfaction with our work.
Detailed Work, Quality Finishes
Our interior painters do more than just roll paint on your walls and call it a day. We go above and beyond to help homeowners bring their ideas to life. Need help deciding on a color or finish? We'd be happy to offer some advice. If your painting project involves more than just rooms, we can help you with every additional aspect of your project.
Painter Bros also offers the following painting services:
Personalizing your project and transforming the interior of your home while sticking to your budget is our dedication to our customers. Give your home a fresh new vibe with the help of our interior painters.
"Lucas in Houston was very knowledgeable and answered all of my questions and then some! I feel very comfortable working with Painter Bros."

- Ben Jones

"The team over at Painter Bros was really great to work with! The quality of work was outstanding. They were very efficient with their time and got in and out quickly while doing a great job. Would highly recommend!"

- Lehi Kafri
Interior Painting For New Construction
The paint colors you use for your new home are important for different reasons, so ensure that you're picking the right painting company that will use the best paints, colors, techniques, and materials. Here at Painter Bros, we offer new construction painting services to ensure your home is looking its best.
We have the experience and tools to paint various areas of your property to ensure that you'll end up with one that's worth every dollar! If you are working on designing a new home, finishing a basement, or your new home is in construction or ready for that first coat of paint, call Painter Bros for a free estimate. We guarantee your new home will have that pristine look that you picture.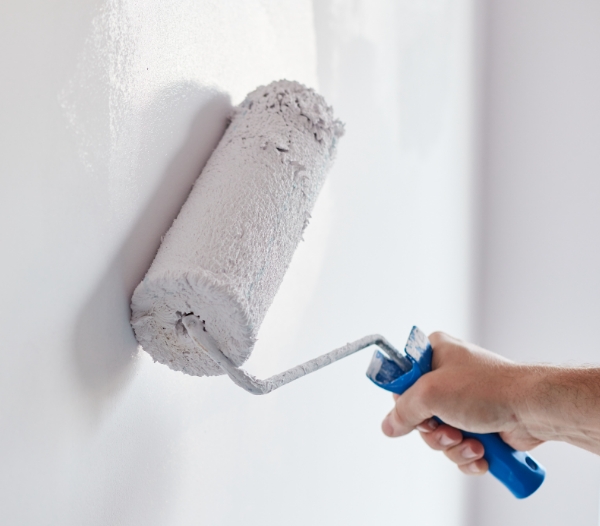 1

2

3

Protect Your Furniture & Non-Paint Areas

4

5
SOME OF OUR
Frequently Asked Questions
How much does it cost to paint the interior of a home?

Interior paint jobs typically cost around $1.25 per paintable square foot with Painter Bros services, while the national average is $3.50 per square foot in 2021, according to Home Advisor.

What do I need to know about interior painting?

Trying samples first is one of the most important things you should know about interior painting. You should never skip this step as it will help you judge how a color will look on specific surfaces or rooms in your property.

What colors are in for 2022?

Transcend, illuminating and ultimate gray, sap green, Aegean teal, and big cypress are just some of the colors expected to make waves in 2021 and beyond.

How long does a good interior paint job last?

As long as they are applied by expert professionals, interior paint jobs can last about five to ten years.

How much value will be added to my property by painting the interior?

According to a survey by HomeGain, painting the interiors of your property results in a 107% return on investment or ROI.

What kind of paint should be used for the interior of my home?

The most common interior paints are flat, eggshell, high-gloss, semi-gloss, and satin. The decision of which to use for each surface will vary depending on preference, but Painter Bros is prepared to make recommendations based on our expert knowledge and experience.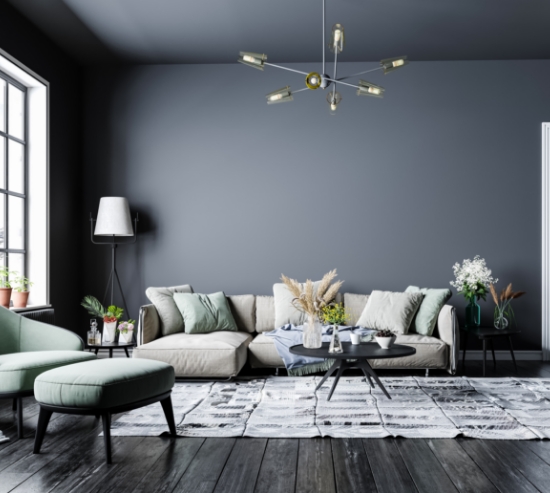 Why Choose Painter Bros For Interior Painting?
Many homeowners view interior painting as a DIY project, and though it can be done yourself, it's not necessarily an easy task. Quite the opposite, in fact. Painting your own home can be time-consuming and costly – and, at times, frustrating. And when all is said and done, you may be underwhelmed with the work. Why? Because professional results require the work of interior painting professionals.
You should update your home's interior with a fresh coat of paint every few years for the following reasons:
Improved Insulation from Outside Weather
Do you want to reduce your energy bills but still maintain a comfortable temperature indoors? Painting your home's interior can improve insulation from outside weather because paint creates a thermal barrier that reflects heat. This prevents solar heat from passing through the interior surfaces of your home, allowing you to save money on your energy bills. Paint seals out moisture from getting into the porous walls of your home, making it difficult for fungus to thrive.
Industrial Pollutants
We can eliminate the use of heavy metals in our coating mixtures to reduce industrial pollutants. This can help reduce air pollution while still being able to apply a new coat of paint to your home's interiors.
Improved Mood
According to Verywell Mind, color psychology refers to the effect different colors have on your mood in different ways. For example, blue is a calming color that can make you feel relaxed, while yellow can increase your energy. Painting your home's interior with the right colors can improve your mood, so you can be more productive during the day and improve your mental health!
Helps Prevent Mold and Mildew
Exposure to molds and mildew can result in different symptoms, like wheezing, stuffy nose, and red and itchy skin. Individuals with asthma might even experience restricted breathing and other airway symptoms when they breathe mold spores. Painting the interior surfaces of your home is a great way to prevent the growth and spread of mold and mildew.
Air Quality Improvement
Due to modern technology, interior paints are now made with low or zero Volatile Organic Compounds or VOCs. These types of paints release less or zero gasses into your home. Interior paints with low or zero VOCs also keep dust, dirt, and other allergens to a minimum, which can eventually improve the air quality of your home indoors.
Increasing Property Value
Painting the interior of your home is one of the simplest and most affordable ways to increase the value of your home. By investing in interior house painters, you can show potential homebuyers how well-maintained your home is.
Painter Bros offers affordable residential interior painting services that will take the stress and frustration out of doing it yourself. Request your estimate today!