Commercial Specialty Finishes
Give Your Business a Unique Look
Giving your business a fresh coat of paint can bring light and color back into the workplace. Furthermore, a specialty finish can add depth and character to your business's walls and floors, giving them a brighter sheen. Because there are plenty of specialty finishes available in the market, choosing the right one for your business can be challenging. Painter Bros offers specialty finishes for commercial properties and can help you find the best option for your business.
Our specialty finish experts know just how hard it can be, so we've narrowed everything down and explained all you need to know about specialty finishes. Read on below to find out about decorative finishes, wall finishing, and more.
Three Reasons to Choose Painter Bros
Integrity
Our team strives to provide a fair and honest job to every business and company we serve. We offer a more flexible approach that aims to deliver your needs according to your timetable and budget. You can be sure that we're here to do one thing only, which is to present you with results you can be proud of.
Experience
We provide every client with modern tools and equipment, knowing that we need to grow continuously and learn more as the industry expands. We also update our technology and knowledge to provide services even better than before. With years of service behind us, our team is able to keep moving forward into the future.
Trusted
We are a trusted company, and we only use tried and tested painting procedures. As a result, our services produce high-quality results every time. From paint preparation to clean up and disposal, you can trust our team to do your project on time and within budget.
"The team over at Painter Bros was really great to work with! The quality of work was outstanding. They were very efficient with their time and got in and out quickly while doing a great job. Would highly recommend!"

- Lehi Kafri

"Lucas in Houston was very knowledgeable and answered all of my questions and then some! I feel very comfortable working with Painter Bros."

- Ben Jones
Why Choose Specialty Finishes?
If your business experiences a lot of foot traffic, be sure to choose a specialty finish that will provide it with a multi-dimensional look, more personality, and a unique upgrade. Industrial businesses also have particular needs when it comes to safety, durability, regulations, and compliance. Many of these needs can easily be met through industrial finishes, depending on their requirements. High-performance coatings can provide a wide array of textures, colors, and finishing types that can meet even the most demanding environmental conditions.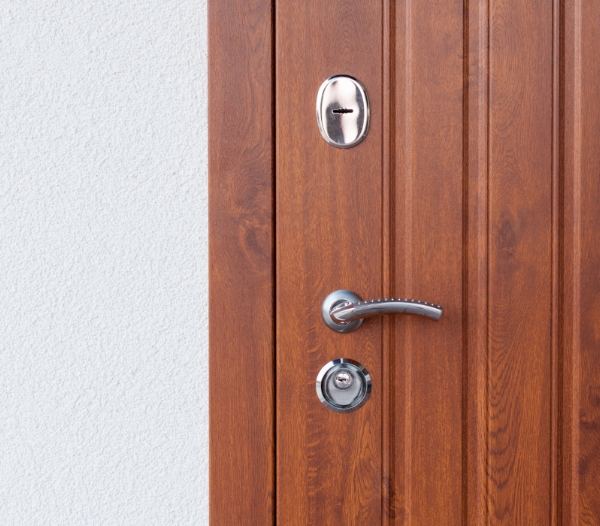 Today's Biggest
Brands
Companies Large & Small Turn to Painter Bros for Their
Painting Projects and Additional Services
SOME OF OUR
Frequently Asked Questions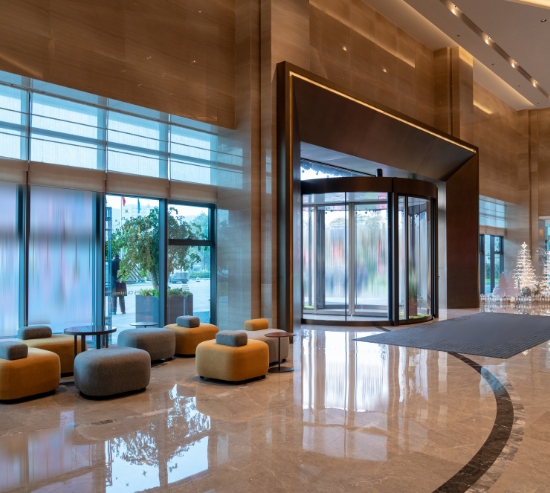 Specialty Finishes for Businesses
If you're wondering how people choose a business to support and patronize without knowing much about it at first glance, the answer is quite simple. People tend to be attracted to businesses that have a unique, vibrant, and fresh look. When people walk into a store, they tend to stay longer when the ambiance is welcoming and easy on the eyes.
You can achieve this for your business through specialty finishes. Below are just a few examples of how different businesses can use specialty finishes:
Office settings can opt for flat or matte finishes. These easy to apply and affordable options will leave your walls with a sophisticated look. Unlike most finishes, these will absorb light and spread it throughout your office.
Restaurants can benefit from metal, concrete, and wood paneling. Any of these choices will offer beautiful aesthetics that create the appearance of a larger and more open space. They are also suitable to be used in feature walls, floors, and columns, along with entry areas and exterior facades.
Industrial settings will need to look for powder coating. These come with various benefits such as high durability and affordable prices. In addition, ours are safe to use and are American Architectural Manufacturers Association (AAMA) compliant and certified.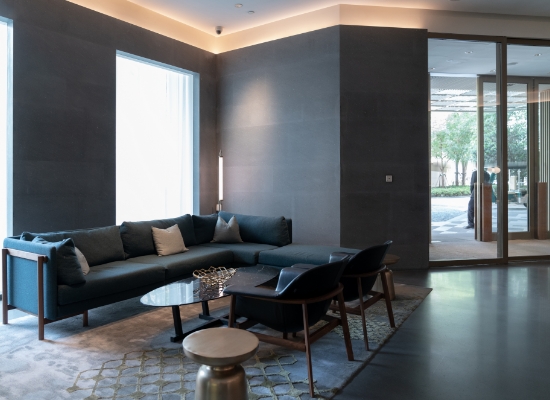 What are Specialty Finishes?
Finishes are what we apply in the final stretches of a manufacturing or construction process and serve as the top surface in floors and walls. They have the ability to protect surfaces from water, impacts, abrasion, corrosion, frost, and more. Specialty finishes can be used decoratively, too.
Types of specialty finishes we offer:
CMU coatings, including Siloxane Sealant, which are versatile, environmentally friendly finishes can be used in both interior and exterior settings.
Polyurethane coating, which is highly flexible and more resistant to scratches and great for high-traffic areas.
Lacquer, a clear, hard finish that enhances the beauty of the floor on which it is applied.
Varnish, a clear, transparent liquid applied to various surfaces that acts as a protective layer.
Powder coatings, which provide high-quality finishes that are functional yet look great.
Epoxy, coatings used to seal floors and protect surfaces and pipelines.
Acrylic, which is used in decorative and architectural finishes and used to coat industrial goods
Elastomeric, a coating thicker than paint that is used on exterior walls and roofing.
Different methods used to apply finishes:
If you're looking for a unique way to transform how your business looks, call Painter Bros. We can dramatically change the look and space of your business to provide it with more personality. We offer a wide range of painting services that utilize various tools, paints, and techniques.