Residential Exterior Painting
Enhance Your Home's Curb Appeal
Is the paint on your property peeling, chipping, or fading? Or is it simply time for a refresh? Whatever your needs may be, the team at Painter Bros is here to help. We offer exterior house painting services and can help with every area of your property, from the walls of your house to your deck to the fence.
The exterior of your home faces quite a few elements and can look weathered over time. Yet the exterior of your home is also the first thing others (and you) see when they arrive at your house. Make sure you're giving the best first impression with freshly painted surfaces. Our exterior painters know that exceptional results require time and dedication. Exterior painting can be a very time-consuming and difficult process that requires strict attention to detail. Painter Bros takes all the time necessary to make sure your project is finished to your liking.
We've Got Your Entire Property Covered
Painting the exterior of your property means dealing with many different surfaces. Our exterior painters have extensive experience with projects of all kinds and know the best paints to use to ensure long-lasting results.
We have experience prepping and painting surfaces of all kinds, including:
Our painting services also extend beyond your house and to the rest of your property. We can prep and paint the following:
Painting the exterior of your home is a complicated and time-consuming process, and every area requires a different approach. Our exterior painters are ready for it all, so skip the DIY and give us a call instead.
"Lucas in Houston was very knowledgeable and answered all of my questions and then some! I feel very comfortable working with Painter Bros."

- Ben Jones

"The team over at Painter Bros was really great to work with! The quality of work was outstanding. They were very efficient with their time and got in and out quickly while doing a great job. Would highly recommend!"

- Lehi Kafri
Exterior Painting For New Construction
Who doesn't love new homes? We do. Whether you have designed your new home or have sought architectural advice for your new home, we know that the paint applied to the exterior is the final touch that brings your dream to life.
Painter Bros guarantees customer satisfaction for every job, so you can rest assured your new home will look exactly as you envisioned. If you are in the planning stages of your new home's construction, or if your home is currently in the process of being built, call Painter Bros today for a free estimate on exterior painting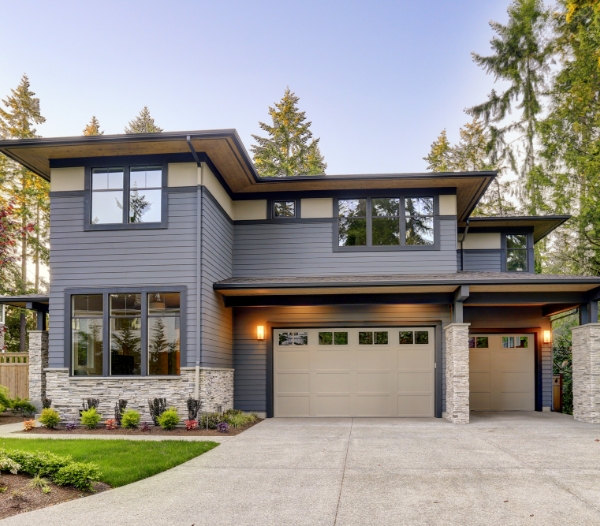 1

2

3

Protect Your Furniture & Non-Paint Areas

4

5
SOME OF OUR
Frequently Asked Questions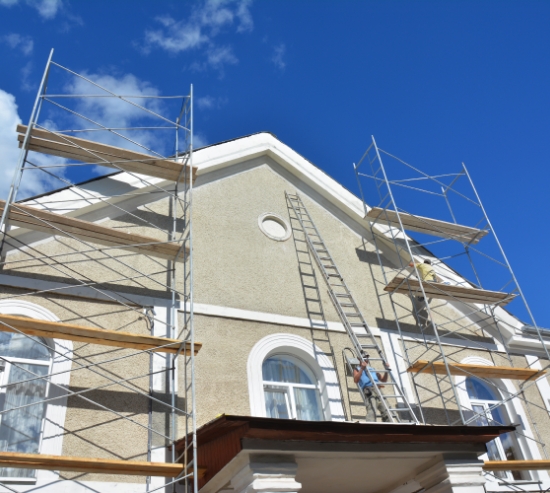 Why Is It Important to Paint the Exterior of a Home?
Even the most majestic house will lose part of its beauty as its materials wear out. Add to that the human and environmental factors that contribute to its deterioration, and your luxurious home will look antiquated and run-down over time. Painter Bros is ready to rescue and protect your home's exterior from its gloomy state and restore it to its former glory. Residential exterior painting improves your property's value, protects it from molds, insects, and the environment, and makes it more appealing to potential buyers. Prepare your potential buyers for your home's more excellent interior features by starting with a great exterior. Their positive outlook that began on the curb may translate into a favorable offer down the line. Investing in an elegant home exterior presents a number of benefits, including:
Helps Prevent Mold and Mildew
A paint coating can prevent mold and mildew from growing on your exterior walls. Each coat acts as a shield that prevents damage from these fungi.
Helps Repel Termites and Other Harmful Wildlife
Certain components in paints are displeasing to insects such as termites. You can keep them away without having to call the exterminators every time.
Weather Proofing
You can protect your home's exterior from moisture, extreme heat, and UV rays that can weaken your walls. A high-quality exterior painting reduces your need to change your sidings.
Industrial Pollutants
Modern paints contain special constituents, such as titanium dioxide, that trap and react with industrial pollutants to keep your family safe from these potentially toxic substances.
Increasing Property Value
A great exterior can increase your home's property value by up to five percent. Consider the possibilities if you plan to sell or refinance your property.
Improving Curb Appeal
Make your house more attractive to potential buyers even before they enter your property through the power of curb appeal. This makes it easier to find a great offer from a buyer.
Not sure how to take on a big exterior painting project? With Painter Bros, you can feel confident that your exterior painting ideas will be brought to life by a team of professionals who use only high-quality paints and professional materials to ensure a beautiful finish.
We're Ready to Get to Work
Painter Bros is dedicated to delivering exceptional quality results for projects of all sizes. Our exterior painting professionals are fully trained and experienced and take an innovative approach to your project. Backed by a brand with over 50 years of combined experience, our company is the one to turn to for all your painting projects, inside and out.