Commercial Interior Painting
Increase Curb Appeal & Enhance Productivity
When was the last time the inside of your business had a makeover? Whether you welcome guests and customers into your building or have a team of employees working in your facility, appearances matter. If your walls are tired and worn-looking, guests can be deterred, and employees may feel uninspired. Painter Bros is here to freshen up your property with our commercial interior painting services.
Painting doesn't only provide visual benefits. Painting the inside of a business can help prevent mold and mildew and improve air quality by removing industrial pollutants that make people sick. It also has been shown to increase property values in neighborhoods where buildings have new paint jobs. This is all part of our interior painting service, which includes helping you choose the right paint colors for your office or commercial building.
Why Is Commercial Curb Appeal Important?
Lack of traffic through the front door is one of the leading causes of turnover in small businesses. Having great curb appeal guarantees that initial impressions are pleasant and that potential consumers want to come in for a visit. You want to make sure they have reason to stay. While curb appeal is important for businesses, we must not underestimate the power of a beautiful commercial interior.
The goal of a well-designed interior is to make guests and employees feel at ease and welcome. Paint freshens up the trim around doors, cabinets, and even ventilation ducts, and conceals stains from spills or leaks. You can also use paint to make a statement or highlight your brand. A fresh and professional paint job makes a space appear more appealing and comfortable. Paint also protects surfaces from grime, scuffs from shoes, water damage from condensation, and helps mask odors. When it comes to interior painting, there is no one better suited for the job than us.
"Lucas in Houston was very knowledgeable and answered all of my questions and then some! I feel very comfortable working with Painter Bros."

- Ben Jones

"The team over at Painter Bros was really great to work with! The quality of work was outstanding. They were very efficient with their time and got in and out quickly while doing a great job. Would highly recommend!"

- Lehi Kafri
Today's Biggest
Brands
Companies Large & Small Turn to Painter Bros for Their
Painting Projects and Additional Services
SOME OF OUR
Frequently Asked Questions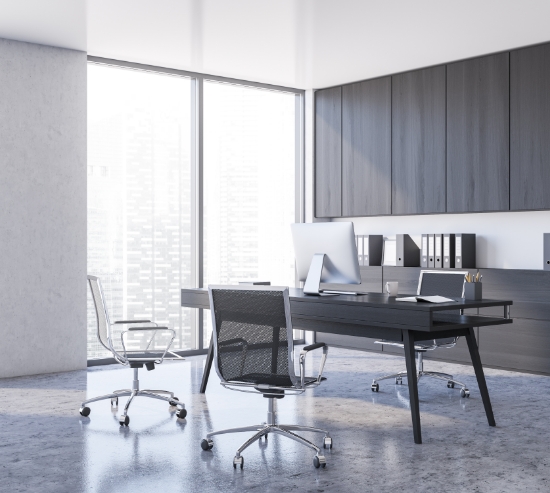 Ready to Handle All of Your Painting Projects
Whether you are in need of interior drywall painting for an office or lighter commercial building, or more substantial substrates in an industrial setting, it is important to hire professionals for the paint application of the new structures. If you are moving your business to a newly built construct or if you are in the planning stages of a new building for your business, call Painter Bros for a free estimate.
Our commercial painters can assist you with the following:
Steel & Metal Structure Painting - Our team of experts will make sure your steel is given a beautiful, long-lasting finish using only the best paints.
Concrete Walls - Concrete wall painting is a fantastic way to spruce up the interior of your industrial building.
Machinery - Industrial machinery requires regular painting to help it last longer and protect your investment.
Floor Coatings - Painter Bros floor coatings help clean and protect any hard surface from scratches, scuffs, spills, and more.
Ceiling Coatings - Ceiling coatings will transform your space and change how it looks, feels, and smells.
Window Trim - Though a small aspect, painting window trim can change the look of the entire business interior. Pristine window trim is not as minimal as they may seem.
Bathrooms - Make sure your bathrooms look their best by giving them the full interior painting treatment, including cabinets.
Office Spaces - Painting individuals' offices or cube space can help improve the overall mood of employees.
Dining Rooms/Cafeterias - Painting your workspace dining room, cafeteria, or breakroom will help it feel like an extension of your business.
Hallways – Painting your business's halls will make them more inviting and more comfortable to walk through.