Commercial General Contracting
Let Us Help You with Your Next Remodel or Renovation
When it comes to commercial general contracting, Painter Bros is the company you can rely on. We have years of experience and a deep understanding of the industry. Here are some of the reasons why our customers choose us:
Integrity – Transparency is key in our business. We believe in providing fair and honest work to our customers.
Experience – Our commercial contractors have worked on hundreds of projects over the years. We know what to recommend and what to avoid.
Trusted – We prioritize quality work above all else. You can trust us to handle any job and complete it to your specifications.
Consulting – We are always ready to provide a helping hand. Consult with us, and we can recommend the best course of action. That way, you save money, time, and other precious resources in the process.
General contracting is a service we offer to commercial properties to oversee and manage the entirety of any construction or remodeling project from start to finish. Hiring Painter Bros for your general contracting needs means you and your staff do not have to worry about a thing. We will cover and manage every aspect of the project from material acquisition to permits to implementation.
Picking a subcontractor can be a daunting task. However, our contractors take the fear out of that process. We serve as an extension of our customer's business. Every employee that works with us is properly trained and certified. This includes our tenured subcontractor partners. We also have the necessary insurance and business documents that can be checked if verification is needed.
"Lucas in Houston was very knowledgeable and answered all of my questions and then some! I feel very comfortable working with Painter Bros."

- Ben Jones

"The team over at Painter Bros was really great to work with! The quality of work was outstanding. They were very efficient with their time and got in and out quickly while doing a great job. Would highly recommend!"

- Lehi Kafri
What to Expect From Our Team
Our commercial contractors are experienced professionals who are familiar with all forms of commercial contracting. Even if a project falls outside the typical scope of projects we handle, we pride ourselves in taking on new challenges and delivering results that match the needs and expectations of our customers. We've built strong relationships with trusted subcontractors from around the country. These relationships translate into the professionalism and quality we bring to each project.
We ensure that all insurance and licensing is up to date on an annual basis. Painter Bros has a prompt payment policy that keeps all sub-contractors willing to work with us. This is a large part of how we are able to provide the best quality of service for all customers.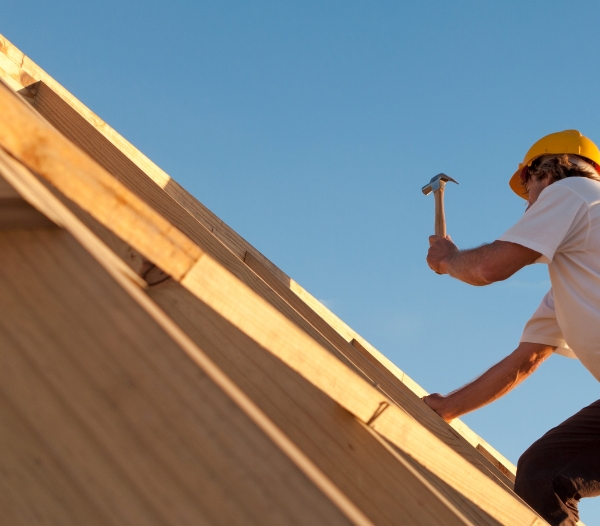 Today's Biggest
Brands
Companies Large & Small Turn to Painter Bros for Their
Painting Projects and Additional Services
SOME OF OUR
Frequently Asked Questions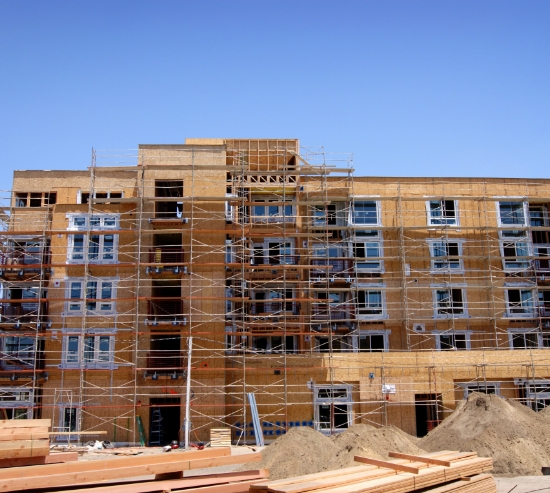 What to Consider When Considering a Commercial Remodel
Over the years, Painter Bros teams have assisted with the remodels of restaurants, office buildings, retail stores, auto dealerships, country clubs, hotels, and more. From design-builds to one-off designs to standardized designs, we always deliver the finished product on time and on budget. All commercial remodeling jobs involve many moving parts. Our contractors are experienced with repairs, remodels, and renovations of all kinds.
Here is what you should know before beginning your project:
Planning
The more detailed your plan, the easier it will be to remodel without too much disruption to your business' operation. Make sure you know what specific work you want. List your budget and what materials you'd like.
Bidding
From your plan, you can consult with different contractors who'll give you an estimated price. You should note that low prices do not always guarantee a quality product or job well done. Always look at experience and quality first when considering bids.
Contractor Selection
When choosing a commercial general contractor, you will want to factor in a few things. First, they should respond within 24 hours and take the time to discuss your needs. Next, reputable commercial contractors should have all the proper insurance and licenses. Finally, have any potential commercial contractors provide customer reviews and understand the types and brands of products they use. Experience and quality are key in this business.
Material Selection and Purchase
The contractor will be responsible for finding the best-priced materials and purchasing them. Reputable commercial contractors use high-quality and state-of-the-art materials. They have a good relationship with their vendors and can access the suitable building materials, flooring, paints, and coatings for your property.
Demolition
Demolition will be the first part of any remodel. It's about carefully removing parts that are no longer needed, while minimizing the dust and debris. You also want to be sure to avoid a loss in productivity or customer satisfaction as you remodel your business space. Make sure you have a demolition and disposal plan or at least have the contractor outline one.
Construction
Construction will take up the bulk of the schedule. A professional team of commercial contractors can work around your business operations to avoid any loss of productivity or revenue. Whether it is a bathroom project, office space renovation, cafeteria or retail wall, be sure that everything from product and paint preparation to clean up and disposal is well-coordinated, so you get the results you are looking for.
Quality Control
As the project is underway, our construction supervisors ensure the quality of the delivered services are ideal for the customer from start to finish. During the process control inspections, the site foreman is responsible for corrections and amendments to establish immaculate results.
Clean Up and Finish
A remodel is bound to create some mess along the way. Nevertheless, experienced commercial contractors will always conduct a thorough clean-up once a commercial remodel is complete. They should be equipped with safety measures such as placing material coverings on office furniture and floors. Your new space should be something you are proud to show off once a remodel is completed.
How We Do It
Painter Bros works closely with each commercial client to ensure that we develop a clear project outline with an efficient timeline. This ensures that the project is completed in as little time as possible while also meeting our high standards. We work around your schedule and business needs to ensure a stress-free project flow.
Take a look at what we bring to each commercial remodel:
Seasoned veterans: Painter Bros employs a seasoned project management and estimating team. We check to make sure you have correct bids that align with specifications. Our solid front-end process dictates the flow of the project. We take great pride in ensuring this consistency in all our work.
Site Surveys: Our team will examine the project area, obtain any necessary data, and incorporate their findings in the project plan.
Transparency: Our CRM grants access to all job site updates at a glance. Our project managers give daily updates to our customers. We also constantly communicate with our subcontractors to ensure no detail is overlooked.
Quality Service: The correct expectation is set with our subcontractors at the start of each project. It guarantees the best quality and highest levels of service are delivered.
Teamwork: Maintaining relationships with subcontractors is critical. Our project managers care about the people working the jobs just as much as the project itself.
Professionalism: We employ the most experienced and professional tradesmen for all projects. We also oversee every detail on commercial remodels.
Safety: Safety is critical in this line of work. As a part of our company policy, we ensure a safe and friendly work environment. Everyone in our staff undergoes training to adhere to these strict measures.