Government Painting Services
Professional Interior & Exterior Painters
Painter Bros is a nationwide professional painting company with experience working in major government and private infrastructure projects. Unlike other painting projects, government painting contracts require an extended amount of planning and clear communication through each stage of the project to ensure the process meets the guidelines and stays on budget. With so much experience providing painting services for the public sector, our painters have the experience to complete small and large government painting projects with ease. We use only high-quality paints, professional materials, and a team of painting experts to ensure optimal results and an efficient painting process.
Our team at Painter Bros strives to provide exceptional customer service during each painting service we provide to ensure a seamless and efficient line of communication between our team and government departments. Through the complications of working with detailed government contracts, our commercial painters provide clear and consistent communication to ensure a seamless experience.
Experienced Painters, Exceptional Results
Painter Bros is a well-known professional painting company with locations across the U.S. Aside from providing reliable and professional painting services to residential clients, we have also made a name for ourselves as a dependable partner for private and public sector infrastructure projects. Our years of experience, training, and reputable work have helped us earn the honor of contracting with federal, state, and local governments.
We accept federal, state, and local government painting contracts nationwide. Our team of professional painters can take on projects of any size or structure in either industrial or office settings. Like our residential and commercial paint services, we accept both interior and exterior paint requests. We can paint the walls, ceilings, steps, cabinets, and anything else that might be requested by the government department.
"Lucas in Houston was very knowledgeable and answered all of my questions and then some! I feel very comfortable working with Painter Bros."

- Ben Jones

"The team over at Painter Bros was really great to work with! The quality of work was outstanding. They were very efficient with their time and got in and out quickly while doing a great job. Would highly recommend!"

- Lehi Kafri
Why Government Building Managers Need a Repaint
Many public sector buildings are older. These buildings have stood the test of time and weathered the harshness of nature, giving them a tired and lackluster appearance. Such appearances can minimize the authority and credibility that government entities should have.
A new coat of paint can refresh and revitalize the beauty and elegance of any government building. Improving the workspace conditions also helps energize employees and improve employee rapport. Here are other reasons for repainting government buildings:
Give citizens and constituents a better impression

Improve weatherproofing of the building exteriors

Reverse and prevent natural wear or paint damages

Color selection for desired campaign or rebranding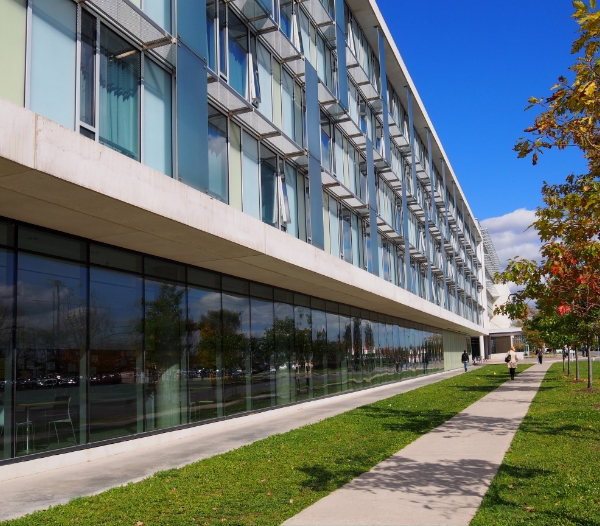 Today's Biggest
Brands
Companies Large & Small Turn to Painter Bros for Their
Painting Projects and Additional Services
New Government Buildings Need a Painting Contractor
New government buildings need the help of a professional painting contractor to exude greater authority, make a statement, and create an appealing appearance. We can help our federal and local government clients make their buildings a more inviting place for their constituents to visit and their employees to work in.
A superior painting service can also help improve the protection of the government structure against the elements. Using waterproof paints and weatherproofing sealants or finishes, our team can provide an added layer of protection to ensure the new building looks beautiful for longer.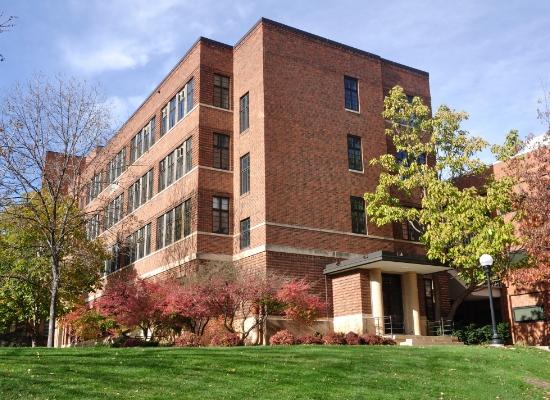 Public Sector Facilities That Benefit from Repainting
Our government painting contract services do not only extend to simple interior and exterior painting. We can quickly and proficiently deliver on regular requests such as wall painting for schools or office buildings. We are also prepared and equipped to take on other painting and general contracting requests. Painter Bros extends its floor finishing expertise to government clients as well.
For government facilities looking to transform the look of their building or property, we provide epoxy flooring and specialty finishes. We offer high-quality gym floor finishes for schools, community centers, and other public sector buildings or departments.
Additionally, our painters are experienced providers of asphalt striping and parking lot striping services. We can refresh run-down and barely visible parking lot stripes and street or road lines to help improve community safety, reduce liability, and boost the curb appeal of government facilities and parking spaces.
There is an extensive array of public sector facilities that would benefit from a repainting job. These include:
Why Choose Painter Bros for Government Contract Painting?
Painter Bros is a trusted painting partner, as proven by our countless residential and commercial painting clients all across the country. We provide top-notch painting services and the highest quality craftsmanship to all our clients.
With a trusted and reliable Painter Bros team at the helm of your government painting job, you can rest assured that the job will be done properly, on schedule, and within the prescribed budget. We are transparent with our pricing through our free estimates and will go above and beyond to ensure the task will be cost-effective. Most of all, we make sure each Painter Bros team embodies our core values:
Integrity: As part of our commitment to integrity, we maintain clear lines of communication during the planning and actual execution of the project. We ensure we are always available to answer any questions our government clients may have, especially through the bidding process.
Experience: We have years of superior customer service. We also ensure each of our painters continue to hone their craft, not just through jobs but also through training. Through our experienced professionals, we guarantee only the highest quality craftsmanship for all the work we do.
Trusted: Painter Bros is an insured, certified, and licensed company. Additionally, all of our painters are professionally trained, highly experienced, and vetted to ensure 100% satisfaction is guaranteed on each project. Because of this, our clients trust us to be respectful of their property.
Consulting: Aside from providing superior government painting services, we also offer expert consulting services. Our painting experts help customers determine the best possible plan and materials for their government painting project.