Residential Interior & Exterior Painting
We've Got Your Entire Home Covered
A house becomes a home when you make it your own, adding your style to it with a professional paint finish! Painter Bros is your professional painting company, and our local team is ready to serve you. Whether you have a small area that needs to be repainted or are searching for someone to give a new look and feel to your entire home, you've come to the right place. Our painters are dedicated to delivering exceptional quality and will always go above and beyond to ensure you are 100% satisfied.
Our local Painter Bros teams take the time to meet with every customer. We love learning about what you have in mind and then walking through your vision and understanding all the important details. It's exciting to see your personality shine through and your excitement over making the space your own. We especially love to see the transformation that takes place from our interior and exterior painting services!
How We Approach Residential Painting Projects
There is no one size fits all approach to painting. In order to ensure smooth, seamless, beautiful results, our interior and exterior painters first learn about your home and what you have in mind. We then discuss our services and, if asked, can provide some tips, insight, and suggestions about the best shades and finishes. Our team then adheres to a detailed process that will be sure to leave you with a finished product you'll absolutely love. Our trained craftsmen are experienced in residential painting and our jobs are insured and warrantied for your peace of mind.
"Lucas in Houston was very knowledgeable and answered all of my questions and then some! I feel very comfortable working with Painter Bros."

- Ben Jones

"The team over at Painter Bros was really great to work with! The quality of work was outstanding. They were very efficient with their time and got in and out quickly while doing a great job. Would highly recommend!"

- Lehi Kafri
At Painter Bros, it is our responsibility to ensure that a project is completed to its full potential. We personally take it upon ourselves to take our time to accomplish the desired outcome for the customer by using the best equipment and techniques.
Our residential painters offer a variety of painting services to homeowners, including the following:
If you need these services for your current residence or for a new construction project, we have you covered. In select markets, we offer remodeling and general contracting services in addition to our professional residential painting services.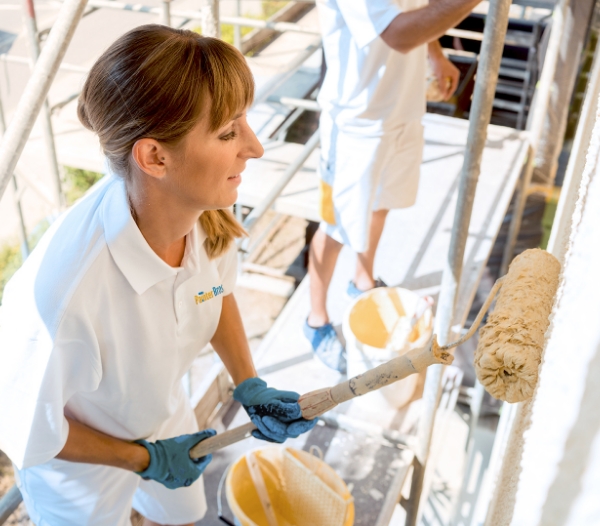 1

2

3

Protect Your Furniture & Non-Paint Areas

4

5
When we say we have the tools to get the job done, we're not kidding. Our team at Painter Bros uses different types of coatings to ensure that you'll find one that's perfect for your needs, goals, and budget. Our residential interior and exterior painters have the expert knowledge to ensure the various parts of your home get the best coating for the surface.
Some coatings include the following: