Specialty Finishes
Give Your Home a Unique New Look
If you're looking to give your home a unique look, you may want to consider more than just a traditional paint job. At Painter Bros, we offer painting services with specialty finishes that can add more style and personality to particular areas of your home. Many painting companies use traditional paint and finishes that provide simple, one-dimensional looks. Our professional interior and exterior painters have the right paints, tools, and techniques to give you a look that's uniquely your own.
Some examples of our specialty finishes include:
Specialty finishes allow homeowners to better show off their personality and style. They also give you quite a few more options when trying to decide how you want to decorate or design a space in your home. Our team has extensive experience and would be happy to help you decide on the best finish for your painting project. We have helped countless homeowners and have an eye for what finishes are great – and which ones aren't – for particular surfaces and areas of your home.
Add a Decorative Touch to Your Home with Our Specialty Finishes
It's incredible what a new coat of paint can do for the appearance of your home. Ceilings, sidings, bedrooms. dining rooms, kitchens, family rooms, windows, hallways, cabinets, shutters, doors, trims, and garages are some areas where you can add a specialty finish to give your home a decorative touch.
Ideal Uses for Specialty Finishes at Home
Residential property owners can express their individuality and build a one-of-a-kind design with specialty finishes. Here are some suggestions on how to personalize a place using decorative finishes:
A Modern, Industrial Bedroom: Incorporating rugged textures and weathered wood into an industrial bedroom design gives it a utilitarian flair. Exposed brick walls and other raw, unfinished building materials are common. Faux finishes, such as concrete finish, can be used to create similar effects.
A Rustic Living Room: Rustic wood finishes and earthy tones characterize traditional rustic décor, which evokes images of log cabins. To achieve this look, dark wood finishes and accents in dark colors are perfect choices.
An Inviting, Energetic Home Office: It is not required for your home office to feel stuffy and formal. On the contrary, if you've built a fun working environment, you'll be more likely to enjoy spending time at your desk. Paint finishes in bright, vivid colors and diverse textures are one method to achieve this.
"Lucas in Houston was very knowledgeable and answered all of my questions and then some! I feel very comfortable working with Painter Bros."

- Ben Jones

"The team over at Painter Bros was really great to work with! The quality of work was outstanding. They were very efficient with their time and got in and out quickly while doing a great job. Would highly recommend!"

- Lehi Kafri
Residential Specialty Finishes & Painting
Do you want to give your house a new look but don't know where to start? With specialty finish residential painting services from Painter Bros, you can give your home a fresh appearance and feel while also enhancing the value of your property. For many years, Painter Bros has offered specialty finishes, and our crew has the knowledge and experience to turn your vision into a reality. With each painting service we provide, you can see our commitment to professional and high-quality work. Get in touch with our team today for more information on our specialty finish painting services.
What Are Specialty Finishes?
Painting services typically use standard paints and finishes to create a smooth, one-dimensional appearance on walls and surfaces. Painters that specialize in decorative finishes use a combination of paints, tools, and methods to produce a one-of-a-kind look known as faux painting. Many homeowners prefer specialty paint finishes over the more conventional eggshell paints, matte paints, and gloss paints because they add character and improve the appearance of their homes. Specialty finishes also boast exterior durability to prevent things like mold or wildlife damage, among others.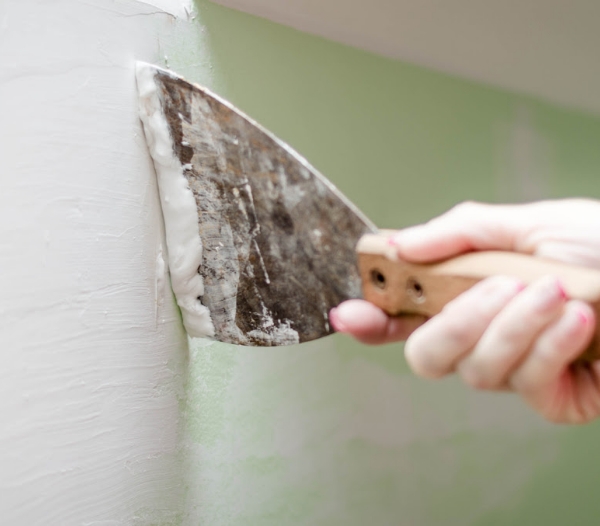 1

2

3

Protect Your Furniture & Non-Paint Areas

4

5
SOME OF OUR
Frequently Asked Questions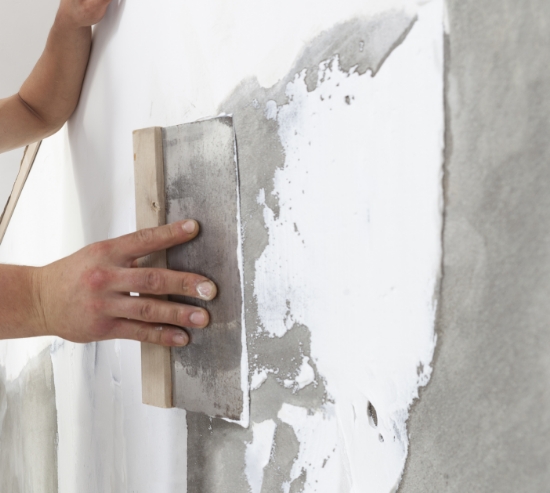 Painter Bros has over 50 years of combined experience and our founder himself has completed over 10,000 residential and commercial projects. When you hire our specialty finish painters, you'll have the peace of mind that your home is in the best hands. All of our jobs are warrantied and insured, and our painters are fully trained and experienced.
We would love to discuss your project and explain how we can deliver exceptional results. If you're not sure if a specialty finish is right for your home, we can also help you decide. Sometimes, a traditional coat of paint will do, while other times a specialty finish can make all the difference. Every project is different and the team at Painter Bros can't wait to help you with yours.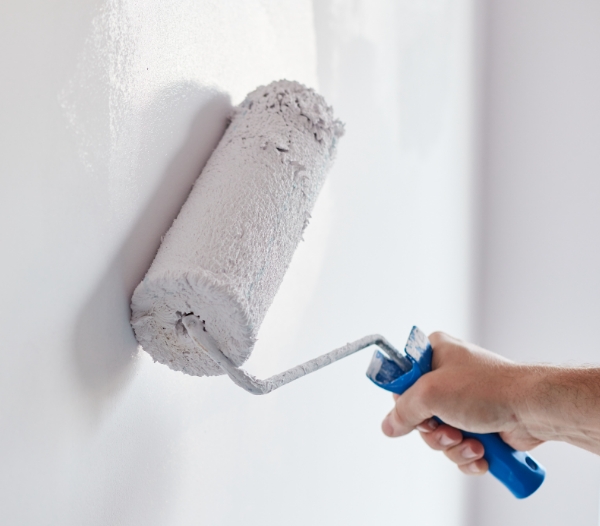 In-Depth Analysis of Specialty Finishes
A well-coordinated home's interior and exterior are enhanced by specialty finishes, which catch the eye of visitors and passersby. Aside from their aesthetic appeal, some wall finishing is resistant to the sun, fading, blistering, fire, and rust. Additionally, if you pair it with a high-quality primer, your paint job will last for years. Here are some advantages of specialty finishes that you need to know:
Improves your house's aesthetic appeal: A beautiful interior and exterior are essential if you want to impress guests. So, why compromise on paint finishes when you've spent so much on lovely centerpieces and garden ornaments? Use a variety of specialty finishes in the dining room, bedroom, and elsewhere to make your house stand out.
Numerous design options available: Specialty finishes can be found in a wide variety of designs and colors. With so many options available, you can select a variety of decorative finishes based on the room's purpose and theme. You can add depth and flair to a room by combining multiple paint finishes.
Easy application: Simple application is a considerable advantage of using specialty finishes. Although there are some technicalities involved, the application procedure itself is straightforward. Furthermore, they are made so that they may be used on a variety of materials.
Here are some of the wall texture types that are available at Painter Bros. Browse through our diverse selection and choose the one that best suits your needs and taste:
CMU Coatings (Concrete Masonry Unit): These are adaptable and eco-friendly coatings that can be used for a variety of purposes. CMU coatings offer a stunning, multi-color surface that preserves and accentuates the aesthetic of concrete and can be utilized in outdoor and indoor projects. This is ideal for patios, porches, pathways, pool decks, and other outdoor spaces.
Polyurethane
Polyurethane is a highly durable finish that is most used on stained wood. It has the classic appearance of natural wood and may help you achieve whatever style you want if you utilize it well. In addition, it serves as a protective coating.
Varnish
Varnish is a clear, transparent finish that can cover surfaces, paintings, and other ornamental objects with a protective layer. It can be applied to wood flooring, interior wood panels and trims, and furnishings to protect and improve their appearance. Varnish is ideal for outdoor applications and raw wood used for rustic home exterior doors and trim.
Powder Coatings
Powder coating is a popular method of finishing steel and other metal items. It's usually applied as a dry powder in the form of a spray applicator. They are most commonly used on metallic elements such as metallic roofs, allowing them to maintain their structure and durability.
Elastomeric
Elastomeric finish is a high-end wall or roof coating that is ten times thicker than regular paint. When applied to a surface, elastomeric paint generates an extremely thick yet flexible layer, providing exterior waterproofing advantages. It can stretch to two times its original length at a minimum. Concrete, brick, stucco, and other materials can all benefit from elastomeric coatings. It can also be used on walls and roofs.
Acrylic
Acrylic paint may be used on various indoor and outdoor surfaces, including concrete, stone, wood, and particle boards, making it an excellent choice for all-purpose painting. In addition to their great adhesive capabilities, acrylic paints blister and break less than other varieties of paint. This is why acrylic finish is commonly used to paint outside surfaces and interior walls in high-traffic areas such as the kitchen and living room.
Siloxane Clear Coat
This coat maintains the appearance of the surface with a clean, natural, and glassy-looking finish. You can use it on various surfaces, including porous tile or color-integrated stucco and porous natural stone.
Lacquer
A lacquer finish is a transparent coating derived from the sap of the lacquer tree. It's a sophisticated wood finishing that's popular in high-end furnishings. It dries quickly, is water-resistant, and retains its transparency over time.
Oil-Based Glaze
Once the base coat has dried, a glaze can be applied; the benefit of an oil-based glaze over a water-based glaze is that it won't peel off as easily with water and soap. Gilded surfaces, ceilings, walls, stucco, and plaster, just to mention a few, can all be glazed.
Venetian Plaster
The method of applying a marble-like finish to surfaces, walls, and ceilings to give them a rich and polished appearance is known as Venetian or Italian plastering. Venetian plaster creates a natural effect on walls and surfaces. This finish can be utilized in various ways to bring a touch of elegance to a home. Other spaces where Venetian plaster will add a classic elegance are the kitchen, bedroom, and bathroom.
Epoxy
Epoxy paint is ideal if you want a hard-wearing, low-maintenance surface with a great shine. It works well in regions with much traffic, use, and chemical spills. It protects your surfaces from harm, is shock-resistant, and is simple to keep clean. This is why it is commonly used for industrial purposes. Epoxy paint can be used in garages, warehouses, basements, and other high-traffic locations.
Grit Coating
Grit coating appeals to the sense of touch. It's been given a fine grit to make it feel like sandpaper. The degree of texture used can be precisely regulated during application to achieve the desired effect. The coating's grip makes it an excellent non-slip surface. This coating is best used for sports or fitness-related areas, such as a home gym.
Importance of Finishing Over Stain or Paint on the Interior and Exterior of Your Home
Finishing your home's exterior and interior surfaces after staining or painting serves several purposes. One is to safeguard the material of the surface. For instance, finishes protect the wood by keeping moisture out of the grain and shielding it from heat, abrasion, and even pests. Another purpose is to improve the aesthetic by adding colors, contrast, depth, or even changing the texture.