Quality Service, Affordable Prices
Committed to the Highest Standards
Painter Bros of North Dallas
Today's Office Hours: 8:00 AM - 5:00 PM
View All Office Hours
Painter Bros of North Dallas
Office Hours
| | | |
| --- | --- | --- |
| Monday | 8:00 AM - 5:00 PM | |
| Tuesday | 8:00 AM - 5:00 PM | |
| Wednesday | 8:00 AM - 5:00 PM | |
| Thursday | 8:00 AM - 5:00 PM | |
| Friday | 8:00 AM - 5:00 PM | |
| Saturday | 9:00 AM - 2:00 PM | |
| Sunday | | |

Painter Bros of
North Dallas
Featured Services
Every time we are finishing up a project, we will walk through and inspect our work to make certain that everything is clean, tidy, and that you are pleased with the work we have done. Our ultimate goal is to exceed your expectations every step of the way.
PROFessional painting & maintenance services
North Dallas Interior & Exterior Painting
Interior and Exterior Painting for Residential and Commercial Customers Serving Frisco, Flower Mound & Denton, TX
Quality painting services are essential for both residential and commercial properties. Not only can a fresh coat of paint improve the aesthetic appeal of your home or business, but it also helps to protect surfaces from damage caused by weather and everyday wear and tear.
Be sure to leave a lasting impression on your house guests or customers with services from Painter Bros of North Dallas!
Our Professional Painting Services
Our Frisco painting company specializes in:
Cabinet painting
Door painting
Exterior painting
Garage door painting
Interior painting
Window painting
We strive to provide our customers with superior interior and exterior painting services that help them achieve a beautiful, long-lasting finish on their property. Whether you want to inject new life into your kitchen with freshly painted cabinets or need your business' front door touched up, we can tailor services to meet your needs.
Bad painting techniques can result in blotches, streaks, uneven colors, and other unsightly errors. We're dedicated to delivering excellent results every time so you can trust us to do the job right!
Ready to get started on your next residential or commercial project? Call (469) 812-5360 or Schedule a free estimate from our team today!
Frisco Painting Company Committed to Quality
In order to ensure our customers' total satisfaction, we always use high-quality, durable paints and the latest equipment to achieve a professional finish. Our Frisco painters are highly trained and knowledgeable in their field, so we can offer advice on the best type of paint for your project as well as provide expert color selection suggestions.
We also take pride in our commitment to cleanliness and respecting our customers' homes and businesses. Our Frisco Painting team uses drop cloths, tarps, and other protective measures to ensure that your property stays clean while we work. There's no detail we won't take care of when it comes to interior and exterior painting.
Frisco Commercial Facility Maintenance, Contracting, and More
At Painter Bros of North Dallas, we don't just offer painting services. We provide a variety of other helpful solutions for residential and commercial customers. Our craftsmen have experience providing various services to our Frisco customers that can give your home or business the finishing touch it needs to look its best.
Our additional services include:
Upkeep and maintenance projects
Residential general contracting
Commercial general contracting
Finishing applications
We also specialize in epoxy floor coatings, which are an excellent way to protect floors from wear-and-tear while giving them a stylish finish that will last for years to come. Whether you need help with interior or exterior projects, our experienced team has the skills and knowledge required to get the job done right!
After completing any project, we will do a walkthrough to ensure cleanliness and tidiness, and to make sure you are satisfied with our work. Our aim is to surpass your expectations, so we'll be the first number you call for painting or other services in Frisco.
If you have questions about our commercial facility maintenance, general contracting, or other services, don't hesitate to call (469) 812-5360 or contact us online today!
The Benefits of Hiring Professional Painters in the Frisco, TX Area
Deciding to rejuvenate your property with a fresh paint job? The benefits of entrusting this task to professional painters such as those at Painter Bros of North Dallas are numerous. The primary advantage is the guarantee of a seamless finish. Our expert Frisco painters bring a wealth of knowledge in the right painting techniques, proper tools, and best paint types for various surfaces, ensuring a flawless makeover for your residential or commercial spaces in Frisco,TX. We are dedicated to delivering top-tier results that echo your personal style and enhance your property's look!
In addition to quality, choosing a professional painting service in Frisco like Painter Bros of North Dallas is a substantial time-saving measure. Painting a house can be an immensely time-consuming task, especially without professional help. Conversely, an experienced painting service can utilize their expertise and efficiency to complete the project quickly and effectively, affording you the precious time to focus on life's more enjoyable aspects.
Moreover, professional painting companies come equipped with all the necessary tools and safety equipment to execute the tasks without any risk of injury. Their vast experience equips them to handle any potential hazards and unexpected issues that may arise during the painting process. This aspect becomes particularly crucial when working on multi-story buildings or areas that are difficult to reach, posing dangers for inexperienced individuals. Therefore, opting for a professional painting service like Painter Bros of North Dallas not only ensures a great looking end result, but also guarantees the safety of everyone involved.
Request a FREE estimate for professional interior and exterior painting services for home and businesses in Frisco and surrounding communities by reaching out to Painter Bros of North Dallas online or by calling (469) 812-5360.
Continue Reading
Read Less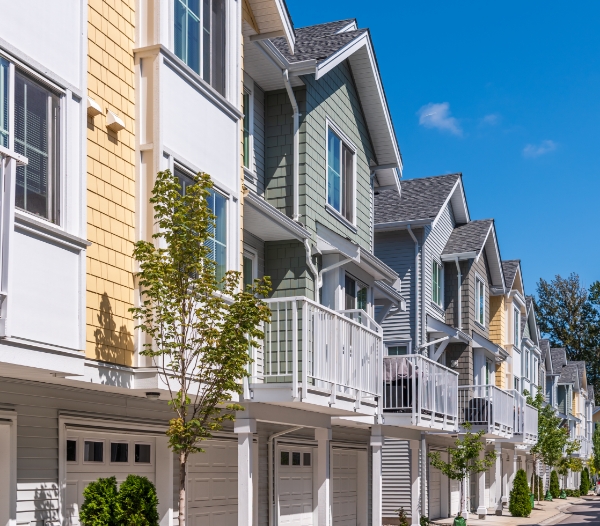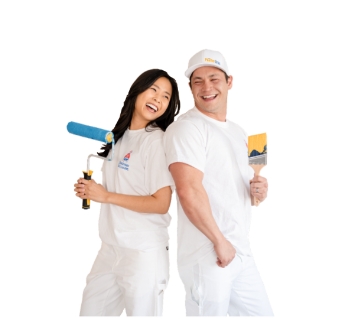 Hear From
Some Satisfied Customers
"Lucas in Houston was very knowledgeable and answered all of my questions and then some! I feel very comfortable working with Painter Bros."

- Ben Jones

"The team over at Painter Bros was really great to work with! The quality of work was outstanding. They were very efficient with their time and got in and out quickly while doing a great job. Would highly recommend!"

- Lehi Kafri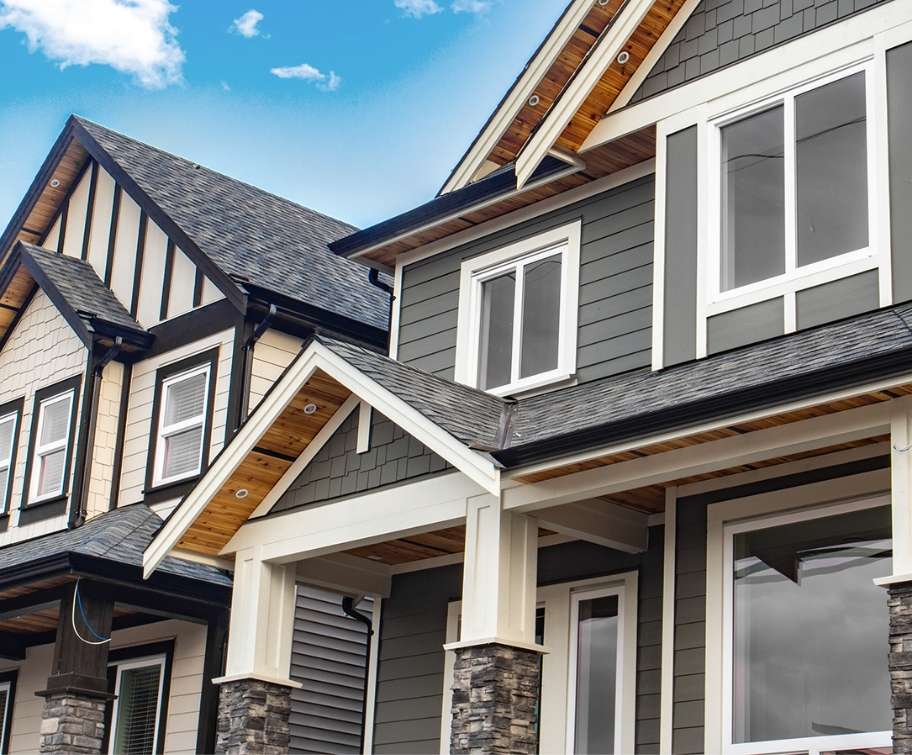 Experience
The Painter Bros Difference
Exceptional Quality

Our experienced painters will always walk through and inspect their work to ensure it meets our high standards.

Trained & Professional Painters

Our craftsmen know the best brushes and paints for every surface and adhere to a detailed painting process.

A Team You Can Trust

All jobs are warrantied and insured through our company and not a third party, providing you with the peace of mind you deserve.

An Innovative Approach

Our team is always ready to think outside the box and get creative to solve problems and deliver exactly what you have in mind.