Residential and Commercial Painters in Frisco
Offering Interior and Exterior Painting Services
Frisco, known for its thriving arts scene and dynamic community, deserves nothing less than the best when it comes to painting services. At Painter Bros of North Dallas, we strive to contribute to the city's beauty, one paint job at a time.
From the shores of Lewisville Lake to the eateries and shops of Frisco Square, we provide exceptional painting services across town. With a reputation built on expertise, quality, and customer satisfaction, we are dedicated to enhancing the aesthetic appeal and value of properties across this vibrant city.
We offer an extensive range of painting services tailored to meet the unique needs of our clients. Whether it's a residential property craving a fresh look or a commercial space seeking to make a lasting impression, we've got you covered.
Residential Painting
Our highly experienced painters understand that your home is more than just a building. It's a personal sanctuary that reflects your style and personality. We are committed to transforming your living spaces with our top-notch residential painting services. From interior walls to exterior facades, we deliver excellence at every brush stroke.
Commercial Painting
Create a professional and inviting environment with our specialized commercial painting services. We know how important it is to project the right image to your clients and customers. Our team is adept at delivering high-quality finishes that enhance the visual appeal of your business premises, making them stand out in the bustling Frisco cityscape.
"Lucas in Houston was very knowledgeable and answered all of my questions and then some! I feel very comfortable working with Painter Bros."

- Ben Jones

"The team over at Painter Bros was really great to work with! The quality of work was outstanding. They were very efficient with their time and got in and out quickly while doing a great job. Would highly recommend!"

- Lehi Kafri
Today's Biggest
Brands
Companies Large & Small Turn to Painter Bros for Their
Painting Projects and Additional Services
Choosing Painter Bros of North Dallas means entrusting your painting project to a team of professionals who prioritize quality and customer satisfaction. Our painters are skilled craftsmen with a deep understanding of the local architectural styles and color preferences. We use this knowledge to provide painting solutions that exceed your expectations.
Contact us online or call (469) 812-5360 today for a free estimate. Let us bring your vision to life!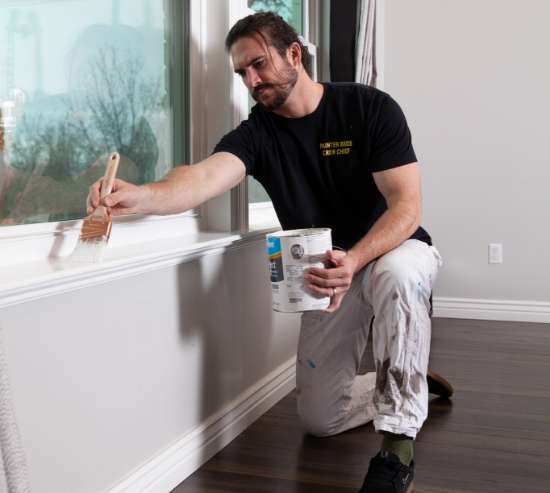 WORK WITH OUR EXPERTS
Partner with Us
Reach out today to discuss partnership opportunities